Acupuncture Works!
To read patient testimonials
Click Here

Acupuncture and Herbal Medicine Day 2021
To register your celebration event
Click Here
Acupuncture Medicine Day 2020 is particularly important and unique. The challenges faced by practitioners this year during the unprecedented pandemic of COVID-19 have made us stronger and more united and we have learned many lessons of survival. The profession has much to be proud of as we use our powerful voices to be catalysts for change and our passion for the medicine to be a bridge of healing in our hurting world.
The NCCAOM and American Society of Acupuncturists – ASA are proud to announce the winners of the 2020 Acupuncture Medicine Day Video Contest. Video entries were encouraged to demonstrate the following three categories: Acupuncture Safety during COVID, Demonstrating Diversity, Equity and Inclusion in Acupuncture, and/or Acupuncture Accessibility and Community Engagement. The winning videos were selected by voting from the public and an NCCAOM and ASA panel of judges.
The video chosen to best embody Acupuncture Safety during COVID-19 pandemic category is:
Earley Wellness Group COVID-19 Protocol by Debora Earley

The video chosen to best embody Diversity, Equity and Inclusion in Acupuncture category is:
The Point Is by Louis Jin

The video chosen to best embody Acupuncture Accessibility and Community Engagement category is:
Bringing Acupuncture Medicine to the Underserved by Dan WunderlichCongratulations to the winners! And thank you to all participants for your time and effort to make this celebration shine!All video entries are available on the NCCAOM YouTube channel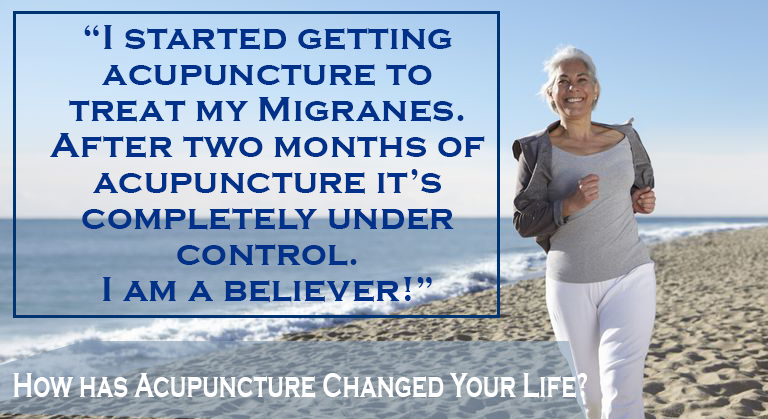 1
The Acupuncture Medicine Cultural Competency Task Force has renamed AOM Day to Acupuncture Medicine Day in recognition that the term "Oriental" is outdated and derogatory. Until our profession has reached an agreement on an updated terminology, our Task Force has chosen to use Acupuncture Medicine for its ease and familiarity with the general public and our profession.

AOM DAY PARTNERS
Acupuncture and Oriental Medicine Day is supported through a unique international partnership of organizations including the United States, Canada, Mexico and Pakistan. The partnership includes professional associations, research organizations and educational institutions.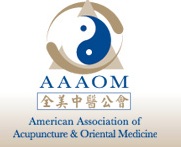 American Association of Acupuncture and Oriental Medicine

American Society of Acupuncturists
ABOUT ACUPUNCTURE  & HERBAL MEDICINE DAY
Acupuncture & Herbal Medicine Day is observed annually on October 24 since its initial commemoration on October 24, 2002. It is part of an effort designed to increase public awareness of the progress, promise, and benefits of acupuncture medicine.
An estimated 36% of U.S. adults use some form of complementary and alternative medicine (CAM), according to a survey by the National Center for Complementary and Alternative Medicine, a component of the National Institutes of Health. When megavitamin therapy and prayer specifically for health reasons is included in the definition of CAM, the number of U.S. adults using some form of CAM in the past year rises to 62%. Among the common CAM practices identified by the survey were acupuncture, acupressure, herbal medicine, tai chi and qi gong.
A survey by the NCCAOM found that approximately one in ten adults had received acupuncture at least one time and 60% said they would readily consider acupuncture as a potential treatment option. Nearly half (48%) of the individuals surveyed who had received acupuncture reported that they were extremely satisfied or very satisfied with their treatment. In addition, one in five (21%) of the total NCCAOM survey respondents reported that they had utilized some other form of alternative medicine besides acupuncture, such as herbs or bodywork (e.g., shiatsu).
These studies and others like them clearly demonstrate that CAM therapies are common practice in today's health care system. They also support the need for consumers to be provided accurate and reliable information regarding their treatment options.
2022 AHM DAY Celebration Events
1. Town Hall
The NCCAOM and ASA will co-host a virtual Town Hall meeting to celebrate Acupuncture and Herbal Medicine Day. The Town Hall will be co-hosted by Afua Bromley, DACM, LAc, Dipl Ac (NCCAOM) & LiMing Tseng, DAc, LAc, Dipl OM (NCCAOM), co-chairs of the NCCAOM & ASA Cultural Competency Task Force.
Town Hall guest speakers Angela Ying Tu, OMD, LAc, and Beth Howlett, DAOM, Lac. will share their acupuncture professional leadership experiences. Their inspiring stories highlight the contributions of practitioners in the United States whose work significantly impacts the foundation of our profession.
Two (2) NCCAOM PDA points will be awarded for live online attendance.
This event is scheduled for:
Tuesday, October 24, 2023,
at 7 PM ET (6 PM CT/ 5 PM MT/ 4 PM PT).
All acupuncturists are invited to register their local AHM Day event. These celebratory activities can be organized to specifically observe AHM Day, patient testimonials to support acupuncture benefits or articles submitted to us highlighting acupuncture services.
3. AHM Day Presidential Proclamation
NCCAOM and ASA submitted a request for Presidential proclamation to recognize October 24 as Acupuncture and Herbal Medicine (AHM) Day.
ASA is working with states on state proclamations. All approved state proclamations are posted on the AHM Day website as well as on ASA and NCCAOM websites.
This year AHM Day presents an exceptional and significant opportunity for us to express and share our profound appreciation and admiration for acupuncture with the entire world. AHM Day serves as a platform for practitioners, patients, and students to come together and highlight the myriad reasons why acupuncture holds a special place in our hearts.
All approved entries receive 2 NCCAOM PDA points and are posted on the NCCAOM Instagram and Facebook pages. The winning photos will be posted on the NCCAOM, ASA and AHM Day websites and featured during our AHM Day Town Hall meeting on October 24, 2023. Winning Photo entries will also receive a free voucher towards NCCAOM Certification, NCCAOM Recertification, or NCCAOM Exam.
 Follow NCCAOM on Instagram
Submit Photo and brief description fitting one of the categories.
Submit a video explaining why you love acupuncture. (min. 30-90 seconds).
Earn points by engaging with your entry.
This year's categories for submissions are:
I love what I do (Acupuncture and/or Herbal treatments) -practitioner perspective.
I love Acupuncture – patient perspective.
I love Acupuncture – student perspective.
*One winner will be selected from each of the category*
Note: photos showing individually identifiable patient information are considered protected health information. Patient consent is required for posting.
6. AHM Day Nationwide Press Release